Based in San Francisco, Steelys® Straws are an exclusive product line of Eco Imprints, Inc. The collection was created by company founder, John Borg, a Bay Area native and seasoned design professional with a background that intersects the areas of product development, brand communications and environmental sustainability.
In 2007, John established Eco Imprints, a pioneering green-certified product manufacturing business that helps organizations align their bulk purchasing and branding efforts with their values through environmentally conscious and socially responsible merchandise and apparel.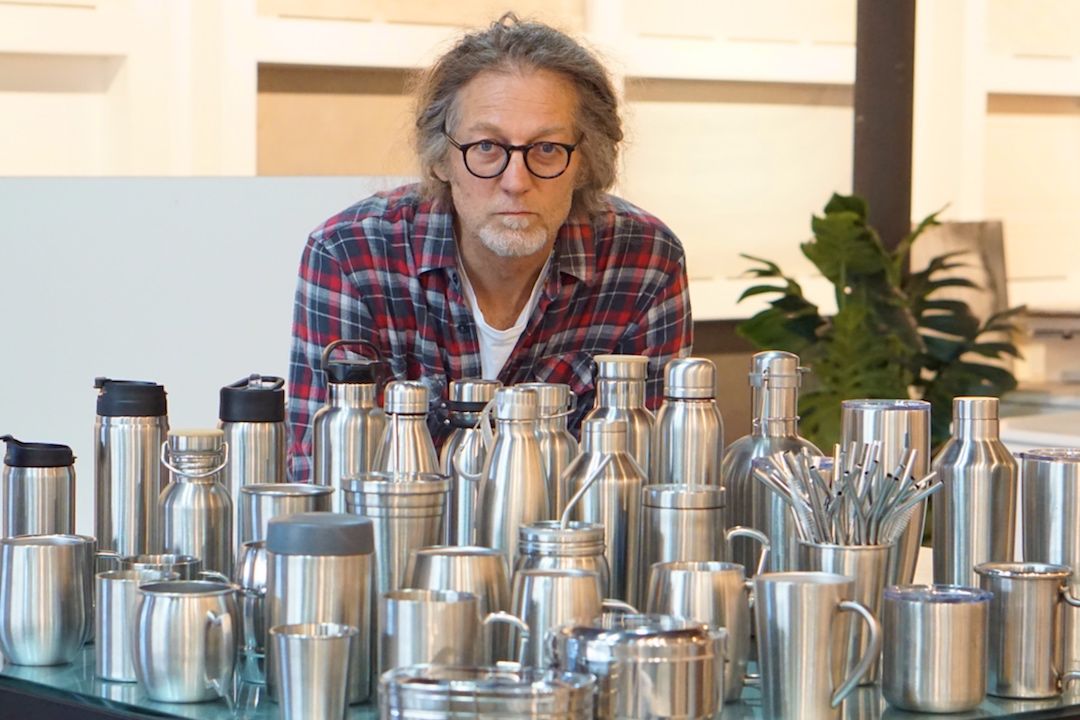 Eco Imprints was among the first wholesale suppliers of reusable steel drinking straws in the U.S. market, delivering its first bulk straw orders in 2008. Having been commissioned by customers to design & manufacture several different styles of reusable steel cups, bottles, and drinkware accessories — and seeing a need to address the growing zero waste movement — Eco Imprints' food-grade stainless steel product line was later expanded and rebranded as "Steelys".
The Steelys line of reusable drinkware, straws, utensils and food service to-go containers continues to be refined and expanded as John and his team work with zero waste advocates on various projects to develop and produce high performing reusable alternatives to replace single-use plastics and other wasteful "disposable" items.
Rethinking Single-Use Products
John's mission is to help change our culture's notoriously wasteful sourcing and usage patterns through practical, reusable product alternatives. He and his team work with environmental leaders and influential buyers to rethink "single-use" concepts and to mainstream more sustainable materials, responsible production methods, and thoughtful policies and protocols that take into account the long-term health and environmental impacts of wasteful consumption and plastic pollution.
Working from a converterd waterfront warehouse in San Francisco's Dogpatch neighborhood, Eco Imprints focuses on the design of greener products and outreach materials that build brands, communicate ideas and inspire action. The company collaborates with trusted manufacturing partners to source and develop fresh merchandise solutions in categories beyond food and beverage service — including: event outreach, incentive programs, personal care, office accessories, signage, and apparel.
Deep Design Communications Sensibility
Over a period of more than two decades, John has helped develop, brand and launch hundreds of products and communications campaigns. Prior to establishing Eco Imprints and Steelys, he founded and operated two San Francisco-based boutique design firms, Wishbone Creative Group and Three 8 Creative, starting in the early 1990s. Throughout the course of his career John has advised a diverse mix of clients across multiple sectors, including large corporations, bootstrap startups, retail operations, green businesses, NGO cops, non-profits, educational institutions, and government agencies.
John began his career as a reporter, and received a BA in 1985 from the Dept. of Journalism and Mass Communications at San Jose State University. He grew up in the San Francisco Bay Area, along with six siblings, including a twin brother, Joe.
John lives with his wife, Chris, and two children on an old farmstead in rural coastal Marin County, where chickens roam happily and organic greens are cooperatively grown to feed the locals. An avid surfer, hiker and cyclist, John is inspired by the beauty that surrounds him, and maintains a profound appreciation for family and friends, our natural world, history, civic engagement, pop culture and the arts.